Why our jewellery suites make the perfect accessories
Choosing jewellery for yourself or a loved one can be a tricky task, but one of the things that really stands the test of time is a jewellery set, or suite. There are many benefits to treating yourself to one of these little luxuries – from looking the part to taking away the worry of finding matching jewellery.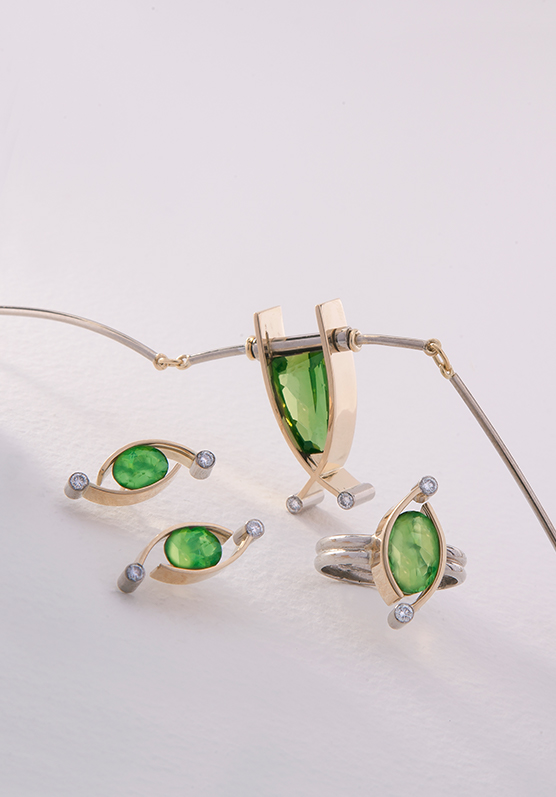 At Allen Brown Jewellery, we've put together our top five reasons why our jewellery suites make the perfect accessories.
They're easy
We've all been there – getting ready in the morning trying to piece together a matching outfit and finding the corresponding jewellery. Well, with a matching jewellery suite, you'll spend less time deliberating and more time on the things that matter.
They make great presents
Jewellery suites make fantastic presents – you get everything in one neat, beautifully presented package, ready and sparkling to go. Not only that, but once you've bought a set, you could even give each piece as a gift over multiple occasions.
It's smart
On special occasions and for formal situations like interviews, you may want to give off a smart, joined up vibe. Matching jewellery can offer a seamless finish to your attire and be all you need to look the part and clinch the deal.
Mix and match
Who said you must wear all elements of a jewellery set at the same time? Whatever the look you're going for, a suite can be fantastic for picking and mixing. Just fancy a toned-down look wearing just a pair of earrings? Perhaps you'd like to go for the whole shebang and wear it all? With a set, the choice is yours.
Bespoke options
If 100% matching jewellery sets aren't your kind of thing, we can create a bespoke collection that complements rather than matches. Whether it's the incorporation of one particular stone, or using a particular metal and finish, our expert jewellery makers will listen to your ideas and turn them into a creative reality sure to make you or your loved ones feel fantastic.
From fashion forward statement pieces to simple and elegant designs adorned with precious and glimmering jewels, the possibilities are endless.
To find out more about our jewellery, why not come to our shop at the Heart of the Country Shopping Village? Alternatively, to speak to one of our specialist jewellery makers, you can call 01543 481948, or email allen@allenbrownjewellery.co.uk.